Distinguishing Monitors: Choosing the Right Panel for Your Work
by Ashok Pandey
May 19, 2021
0 comments
When it comes to choosing the right monitor for your work, there are different types of panels, which come in various sizes and shapes. The contrast ratio and response time aren't enough to find the perfect one for you.
There are monitors for consumers, gamers, and professionals, each of which has different features. Let's understand which type of panel is suitable for what use.
Consumers can get a monitor with lower specs, as they don't need heavy graphics processing. On the other hand, a professional working on different projects and applications should look for various specs. For example, presently IPS (In-Plane Switching) panel monitors are most popular then TN (Twisted nematics), and VA (Vertical Alignment) panels.
Let's have a look at these panels
Twisted Nematic Panel
This type of panel has the fastest response time and highest refresh rates. Therefore, these types of monitors are the preferred choice or gamers. Their high refresh rates help you while playing warfare games like Call of Duty, Far Cry, etc. as it increases the accuracy. These monitors also have a minimum of 1 ms for Grey-to-Grey response time.
Despite the lower response time and higher refresh rate, these panels lack in colour reproductions so you image quality isn't the best. The viewing angles are also limited, which means images will fade if viewed from the side or at a certain angle.
Thus, these are not a good choice when you are watching videos or images.
Vertical Alignment Panels
VA Panels have the highest contrast ratio, like 2000:1 or even 3000:1. This results in deeper black and whiter white. But with slower response time, they are better for home use.
These panels can take more than 10 ms to change the colour from black to white, which affects the gaming experience and video or image editing. There is a significant reduction in the refresh rates as well.
In-Plane Switching Panels
These panels have the most accurate colours and wide viewing angle. IPS panels are perfect for professional who are into video and photo editing or content creation. As compared to TN panels, they have a slow response time, but the overall performance is great.
OLED Panels
OLED screens don't rely on backlighting. Instead, they emit their own light to produce images, which enables them to deliver an infinite contrast ratio that results in stunning image quality.
These panels are perfect for both – gamers and professionals. Older OLED models suffered from very high input lag, while newer version displays have greatly decreased it by introducing 'Game Mode'.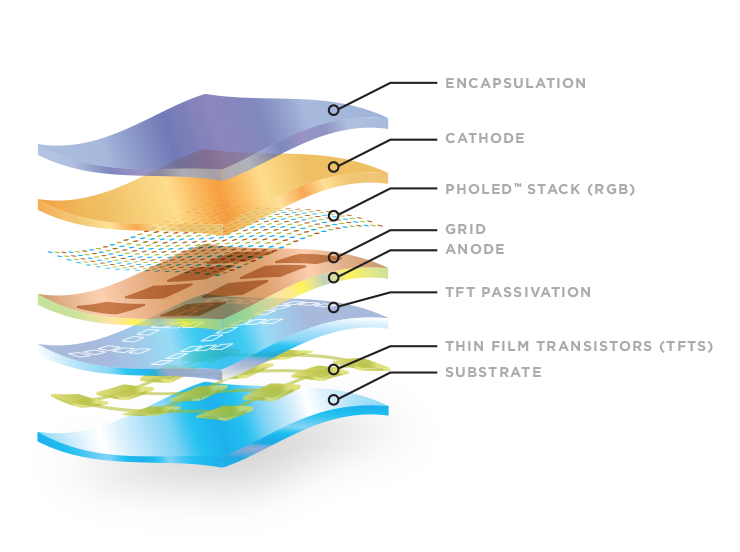 They also have an incredible response time speed of less than 1ms, which makes them great for fast-paced gaming.
Conclusion
When you choose a monitor for work, it's better to look for an IPS panel that is good for content creators and video or image editors, and available at a fairly good price point.
If you have a decent budget, then look for OLED monitors which are great for both work (video and image editing, content creation, etc.) and fun (gaming).
For example, the HP EliteDisplay E243m monitor is good for budget buyers. It has FHD (1920 x 1080 @ 60 Hz) resolution, a Contrast ratio of static – 1000:1 and dynamic – 10000000:1, along with a response time of 5 ms.
Premium users can look at HP Z27n G2 monitor with QHD (2560 x 1440 @ 60 Hz) resolution, Contrast ratio of static – 1000:1 and dynamic – 10000000:1, wide viewing angle of 178° and 5 ms response time.
The next gen curved monitors are great for multitaskers who spend long hours in front of the screen. You can check HP EliteDisplay S340c Curved Monitor.
This supports WQHD (3440 x 1440 @ 60 Hz) resolution, contrast ratio of static – 3000:1 and dynamic – 5000000:1, Viewing angle of 178° and 6 ms Response time.
Check out https://store.hp.com/in-en/default/hp-business-offers for more details.